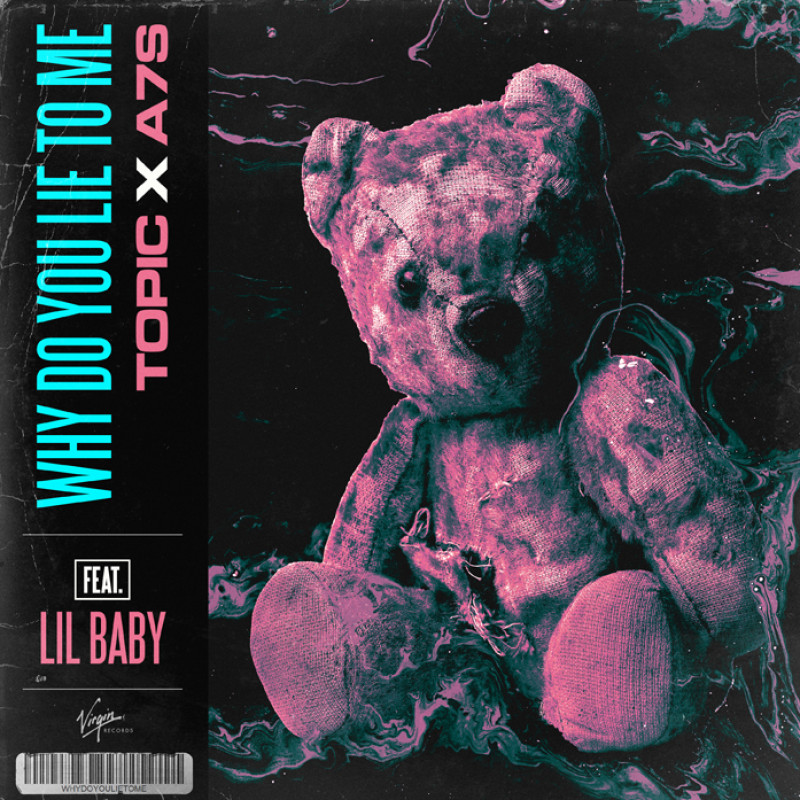 LIVE GIGS TO BE ANNOUNCED SOON
Stay safe!
The German/Croatian musician Topic started his career as a producer of various artists and then released "Light It Up", which kicked things off at the latter end of 2014. The track charted almost instantly. His debut album "Miles" entered the German as well as the Austrian charts. His sophomore single "Home (feat. Nico Santos)" easily reached platinum status in Germany and double platinum in Australia. Followed up by "Find You" which featured Dutch-artist Jake Reese, "Break My Habits" and "Perfect" - a collaboration with Ally Brooke, globally recognized as an essential part of the multi award-winning pop act Fifth Harmony. He was nominated for the MTV Europe Music Awards 2016 and the Teen Choice Awards 2018. Topic & Nico Santos brought the successful union back to life in 2020 with the track "Like I Love You", which is also featured on Santos´ Album.
With the 2019 released single "Breaking Me" ft. A7S he set completely new standards in the genre, which he describes as "melancholic dance music". The track peaked in numerous national and international charts, including the Top 5 of the UK Official Singles Chart and the Billboard Hot 100. Not stopping there, it received gold certification in Australia, Belgium, Brasil, Finland, Denmark, France, New Zealand. Spain and The UK. Additionally it achieved platinum sales in Canada, Ireland, Italy, Netherland, Poland, Portugal, Sweden, Germany; as well as gaining double-platinum status in Switzerland. 
Now Topic & A7S reunite for their hit-in-waiting, 'Why Do You Lie To Me' featuring Grammy-nominated US rapper Lil Baby. As per usual, the song combines melancholic lyrics with EDM beats. Topic has already set the bar high, and so nothing less than another major success from this exciting and super promising new fusion is expected!."
Der deutsch/kroatische Musiker Topic startete seine Karriere erst als Produzent von zahlreichen Musikern und brachte dann im Sommer 2015 sein Debütalbum "Miles" heraus, welches direkt in die deutschen als auch in die österreichischen Charts einstieg. Es folgten u.a. Singles wie "Find You" mit Jake Reese, "Break My Habits" und "Perfect" mit Ally Brooke, die weltweit als wesentlicher Bestandteil des mehrfach preisgekrönten Pop Acts Fifth Harmony bekannt ist. Topic wurde bei den MTV Europe Music Awards 2016, sowie den Teen Choice Awards 2018 nominiert.  Mit der Hit-Single "Home", feat. Nico Santos, erreichte er in Deutschland erstmalig Platin und in Australien doppel-Platinstatus. Diesen erfolgreichen Zusammenschluss ließen sie 2020 mit der Single "Like I Love You" wieder aufleben.
Mit seiner im Dezember 2019 veröffentlichten Single "Breaking Me" ft. A7S setzt er ganz neue Maßstäbe in dem Genre, welches er selbst als "melancholic dance music" beschreibt. Der Song stieg in zahlreiche nationale und internationale Charts. Mitunter erreichte er die #1 der deutschen Airplay Charts, #3 der deutschen Single Charts, Top 5 der offiziellen britischen Single-Charts,  die Global Top 10 und die Billboard Hot 100. Außerdem erhielt "Breaking Me" die Goldzertifizierung in Australien, Belgien, Brasilien, Finnland, Dänemark, Frankreich, Neuseeland, Spanien und U.K. Darüber hinaus Platin in Deutschland, Kanada, Irland, Italien, den Niederlanden, Polen, Portugal und Schweden, sowie Doppelplatin in der Schweiz.
Nun tun sich Topic & A7S nochmals für ihren bevorstehenden Hit 'Why Do You Lie To Me' ,gemeinsam mit dem Grammy nominierten US Rapper Lil Baby, zusammen. Der Track bedient sich, wie von Topic gewohnt, an melancholischen Texten gemischt mit EDM Beats. Da er die Messlatte bereits hochgelegt hat wird ein weiterer großer Erfolg dieser aufregenden und vielversprechenden Fusion erwartet!